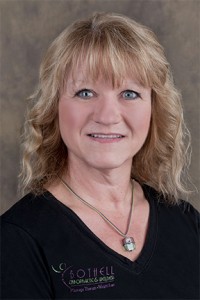 Alana Simon
Weight Loss Coach
Alana lives in Duvall with her husband of 30 years. Has 2 adult sons, beautiful daughter in law and the light of her life, her granddaughter.
Alana's IP Story:
For the last 25 years I was a stay at home mom who did an excellent job of taking care of my family but unfortunately I forgot to take care of myself, sound familiar? Somehow I let myself reach 237 lbs.
I had seen Dr. DuBois in the past for Chiropractic adjustments but hadn't been in for awhile. Then one day I came in and the whole staff was getting thinner, I had to know what is going on and join in!
I was invited to come to an open house to learn about Ideal Protein and why it works, after the open house I decided I wanted to start right away. Because I have an irregular heartbeat I had to have my cardiologist look at the Ideal Protein Plan and release me. She was happy to do so because I needed to do something to get my weight under control and get healthier. After being on Ideal Protein for 6 weeks my cholesterol went down from 240 to 148! My cardiologist and I were thrilled because not only was the outside of my body changing but the inside was as well.
Finally, I found a program that works and I now have "me" back! To date I have lost 87 lbs and have kept it off! Ideal Protein saved my life!
---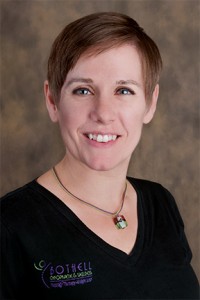 Tara Bills
Weight Loss Coach
Tara lives in Bothell with her husband, two sons, daughter, and a German Shepherd and never plans to leave. Originally from Arizona, Tara loves the cooler weather, beautiful seasons, and great outdoor activities the Pacific Northwest has to offer.
Tara's IP Story:


At the age of 14 I put myself on my first diet because I was not the same size as my friends, they were all 4s and I was an 8. I have always had curves. Never really fat just "the solid, big boned girl." I was an athlete, and a dancer but never "skinny".
After the birth of each child I managed to keep 10-15 pounds of extra weight. 3 kids later, that really adds up. My two youngest kids came with some extra parenting issues and stress and 5-10 pounds a year for a few years. I had been yo-yo dieting, my best friend and I had tried it all together but nothing took off more the 20 or 30 pounds so we stopped trying to be thin. One day I looked at the scale and realized I had made it to 260 pounds. I had given up on me.
For Christmas 2012 my best friend gave me the best present ever, she got me into the Ideal Protein office at BCW. After seeing her succeed I agreed to give it a try. I started my journey in January 2013 and have seen my body and my life change because of the amazing Ideal Protein program.
I was invited to join the coaching staff in July 2013 and could not think of a better place to be. It is so great to be able to help others make the permanent change in their life that has brought me so much happiness. After being on Ideal Protein for 9 months I lost 100 pounds and 51 inches. I am a better me, mother, wife and friend because I am healthier than I have ever been.
---
Alex Hilderbrand
Weight Loss Coach
Alex lives in Bothell with his family, and his dog, a boxer, named Carli. Alex also has an older brother who lives in Tucson, AZ. Alex played football and basketball until he sustained a severe back injury that required two back surgeries by the time he was 21 years old. Not being able to be active, Alex's weight went up to 457 pounds. Alex was also facing major reconstructive knee surgery last fall, and then Alex came to Ideal Protein in September 2015.

Alex's IP Journey:
Within 43 weeks of starting Ideal Protein, Alex lost 235 pounds and 90 inches. No longer does Alex require knee surgery, and the debilitating back pain that he suffered with for many years is no longer an issue. Following Alex's weight loss, he became an IP coach in August 2016. You can either see Alex working at the IP front desk, or see him as a motivational, inspirational IP coach.

---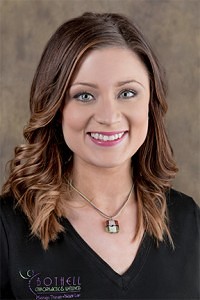 Brittany Gallaway
Weight Loss Coach
Brittany came to BCW when she bought a home in Bothell and needed a new office close to home. She had previously worked at a chiropractic office and strongly believes in the miracle that is chiropractic.
She was lucky enough to get a job at BCW and knew right away she was at the right place. A few months after working as a results coordinator, she has become an Ideal Protein Weight Loss Coach and feels that she has finally found her passion. She thinks her job is truly amazing, being able to see people shrink before her eyes and change their lives and health for the better. Brittany loves all of the motivation she gets from not just the clients but also the coaches to stay healthy and in shape herself.
In Brittany's spare time she likes to explore the area with her husband, spend time with friends and family, and work out.
---